Our Mission is "To create awareness of the wonderful House Bunnies which fill our lives with so much joy."

Copyright 2008-2010 by site owner

Where is your bunn Stuck Up???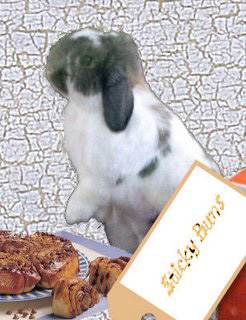 from The House of Rabbits  10/19/08

Silver from Buns of Silver 
9/08
Boogey from A Wascally Wabbit 
9/08
Click to see the Stickey Buns .....

Freckles from Freckles and Deb 
10/01/08